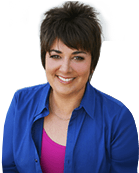 EDUCATION
Family Practice Resident: University of California, Davis, Martinez Program, Merrithew Memorial Hospital, Martinez, CA, 7/90-6/92.
Family Practice Resident: State University of New York, Brooklyn, NY, 4/89-6/90.
Internship: Obstetrics and Gynecology, Winthrop University Hospital, Mineola, NY, 7/87-6/88.
Fellowship, American Academy of Anti- Aging Medicine, 07-09. Over 150 hours of continuing medical education in Alternative complimentary medicine. Extensive Aesthetics training and experience on multiple lasers, multiple fillers, paralytic agents, Allergen certified trainer.
State University of New York, Health Science Center at Brooklyn, NY, M.D., 8/83-5/87.
Union College, Schenectady, NY, B.S., Cum Laude, 9/78-5/82.
HOSPITAL EXPERIENCE
Medical Staff Member, Scripps Memorial Hospital, Encinitas, CA 8/96-11/11
Medical Staff Member, Palm Drive Hospital, Sebastopol, CA, 7/92-7/96
EMPLOYMENT EXPERIENCE
Owner, Nouveau Health telemedicine practice 11/2014-present
Owner Nouveau MedSpa Gig Harbor, WA 11/2016-present
Family physician , Premier Family Health, Wellington Florida
MultiCare Medical Associates, Medical Director of Integrative and Aesthetics Medicine, Gig Harbor WA,11/11-11/14
MultiCare Medical Associates, Family Physician, Gig Harbor, WA, 11/11-11/2014
Medical Director, Nouveau Health Inc., Encinitas, 11/07-11/11. Full scope Family Medicine, Urgent Care, Integrative medicine, Aesthetic medicine.
Medical Director, Coast Medical Center, Encinitas, CA, 1/98-11/07. Full scope Family medicine including Urgent Care, admitting privileges to Scripps Hospital floors and ICU Coast Medical Center became Nouveau Health.
Medical Director, Hospice by the Sea, 10/99-5/00
Group Corporate Practice, Sharp Mission Park Medical Group, Encinitas, CA, 8/96- 1/98
Solo Private Practice, Sebastopol, CA, 9/92-7/96
Emergency Room Physician, Contra Costa County Hospital, 7/91-7/94
Expert Witness, Department of Social Services, Office of Hearings and Appeals, 4/97-1/99
Expert witness, medical malpractice law, including review, deposition, arbitration, and trial, 00-present
ADMINISTRATIVE EXPERIENCE
Medical Director, MultiCare MedSpa, Gig Harbor Medical Park 11/11-11/14
Medical Director, Nouveau Health Inc., Encinitas, 11/07-present
Medical Director, Coast Medical Center, Encinitas, 1/98- 11/07
Primary Care Associates Medical Group, Caring for over 60,000 patients, Family Practice Board Representative, 1/02-1/03
Primary Care Associates Medical Group, Health Care Management Committee, 1/03-1/07
LICENSING
Washington State License, 60222866 11/11-present
California State License: G70448, 12/91- present
Florida State License: ME122456 12/2014-present
National Board of Medical Examiners, Physician and Surgeons Certificate, 7/88
ASSOCIATIONS
Fellow, American Academy of Anti-Aging and Regenerative Medicine 2009-present
Diplomat, American Board of Family Practice,92-99. Recertified 99-06, 06-13, 13-23
Diplomate American Academy of Anti-Aging Medicine, 07
American Association of Family Practice, 89-present
San Diego Medical Society, 96- 12/11
RESEARCH EXPERIENCE
Clinical Coordinator and Associate Investigator of a multi-armed study investigating the treatment of AIDS retinopathy, National Institutes of Health, Bethesda, MD. 8/88-3/89.
Principle Investigator PCHRT Patient Centered Hormone Replacement Therapy. A Randomized controlled cross over study of bio-identical hormone vs standard therapy. A comparative effectiveness trial.
SPECIAL INTERESTS
Being a Good Mother
Snowboarding/Skiing
Women's Health
Sailing
Nutrition
Complementary Medicine
Gourmet Cooking
Organic Gardening
Concierge Telemedicine Practice
Licensed to Practice in the States of California, Washington & Florida
(858) 866-6342
Licensed To Practice in the State of California, Florida & Washington
CONCIERGE TELEMEDICINE PRACTICE