Welcome to
NOUVEAU HEALTH: WELLNESS, BIO-IDENTICAL HORMONES, ANTI-AGING MEDICINE VIA TELEMEDICINE
Wellness and Anti Aging practice via Telemedicine, a convenient way for you to see your doctor remotely, on your computer, tablet, or smart phone via two way video conferencing . Telemedicine is available for all residents in the States of California, Washington and Florida.
Nouveau Health: Bio-Identical Hormones, Anti-Aging Medicine from the Comfort of your Home via Telemedicine.
At Nouveau Health, our specialty is customized, personalized, telemedicine, tailored specifically to you. We treat a large range of medical problems; from the treatment of menopause in women,  low testosterone in men, low growth hormone , heavy metal detection, leaky gut syndrome, adrenal fatigue, genetic testing, weight loss, and detoxification. We practice personalized patient care via telemedicine where you can have an appointment of any duration. We customize every patient's treatment and specialize in listening to you and partnering with you for better health.
Nouveau Health uses state of the art HIPPA compliant electronic medical record system to create your medical records. We have a bridge with multiple lab companies and are able to send your prescriptions electronically to your pharmacy during your appointment. Additionally, you will be given a patient portal so that you have access to your medical records 24 hours a day. We do not write any prescriptions for narcotics and are not contracted with any insurance companies. We do require that you have a primary care doctor designated should your require a face to face visit and or physical exam.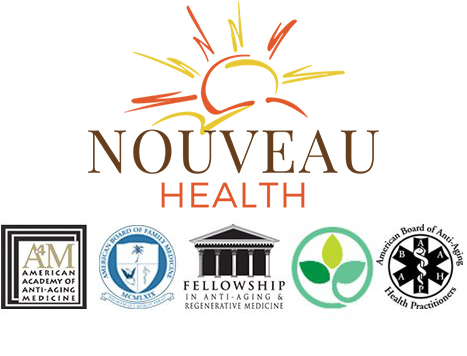 From The Blog
latest news & events
Licensed To Practice in the State of California, Florida & Washington
CONCIERGE TELEMEDICINE PRACTICE
About us
At Nouveau Health, our specialty is personalized patient care from the comfort of your own home or office via telemedicine. Based upon your personal medical history, preferences, and laboratory tests, Dr Judith Rubin MD will formulate an individualized plan to maximize your  health potential. If you are interested in cosmetic procedures, Dr Rubin has a full service Medspa in Gig Harbor, Washington
Open Hours
Mon-Fri: 9 AM – 6 PM
Saturday: 9 AM – 4 PM
Sunday: Closed
Bio-Identical Hormone Replacement Telemedicine Practice
MedSpa location in Gig Harbor WA
Let us come to you via two way video conferencing on your computer, smart phone, or tablet. We are licensed practice medicine  anywhere in California, Washington, and Florida.
Licensed to Practice in the States of California, Florida & Washington
Contact a Physician Today: (858) 866-6342
Our Specialty is Personalized Patient Care
Newsletter