San Diego, CA
Hormone Replacement Doctor
Hormone Replacement
Therapy (HRT) is a form of hormone therapy where the doctor provides
hormones,
Hormone Replacement Doctor
Hormone Replacement Therapy (HRT) is a form of hormone therapy where the doctor provides hormones, either to supplement lacking hormones, or to substitute new hormones for those that naturally occur in the body.
BHRT or Bioidentical Hormone Replacement Therapy is similar to HRT, the difference is that the hormones that are supplemented or substituted by a BHRT doctor, are identical at a molecular level to those naturally occurring in the body.
The forms of Hormone Replacement that our doctors at Nouveau Health provide include: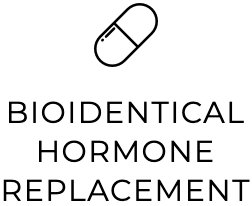 Bioidentical hormones are derivatives of plant extracts structurally indistinguishable from human hormones. Typically, preparations of BHT may include progesterone, estradiol, estriol, DHEA and or testosterone. They are derived from a natural source; soybean or yam, and are bioidentical to human hormones.
Learn More About Hormone Replacement Therapy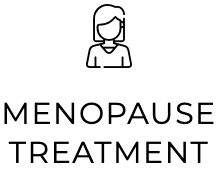 Menopause is a natural consequence of aging. Simply put, it is the cessation of a woman's menstrual cycle known as meno (period) pause (stop). The ovaries produce three main hormones. The loss of these hormones produce variable symptoms in each individual patient as the hormone levels decrease. This process usually begins years before the patients last period.
Learn More About Menopause Hormone Treatments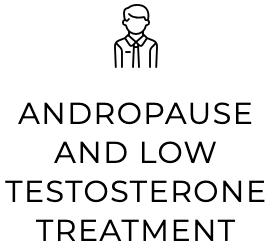 Andropause or Low Testosterone , is a result of a gradual drop in a man's ability to produce testosterone. As a man ages, his testosterone level gradually falls. Consequently, men lose the vitality they had when they were younger. Frequently, men complain about losing their drive, they lose interest in sex along with the ability to perform. They gain weight and lose muscle mass.
Learn More About Andropause and Low Testosterone Treatments
Alternative Medicine Practitioner
Alternative medicine has many different names – holistic, natural, healing – and practitioners in this field promote healing and overall wellness.
The alternative medicine philosophy isn't just about being disease free, it's about creating general and holistic health and well being for the mind, body and spirit.
The forms of Alternative Medicine that our doctors at Nouveau Health provide include: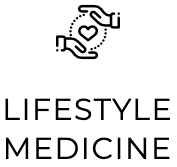 Lifestyle Medicine is a proactive, multi-disciplinary approach to healthcare for all ages. It focuses on preservation of optimum health and quality of life, while making every effort to modulate the process of aging and to prevent and/or reverse chronic diseases such as: obesity, coronary artery disease, peripheral vascular disease, high cholesterol, hypertension, diabetes, dementia, depression, and cancer. Seventy percent of all chronic diseases are a direct result of our western lifestyle and diet, are completely preventable, and are even reversible after they have developed.
Learn More About Lifestyle Medicine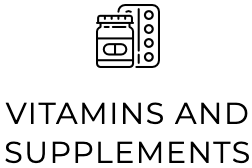 How do you know if you are deficient in any micro-nutrients? Do you really need to take vitamins? Are you taking the correct vitamins? Nouveau Health offers a simple blood test to check the intracellular levels of select vitamins, minerals, amino acids and antioxidants. This gives you the knowledge to know exactly what vitamins, if any you should be taking. By identifying and correcting micro-nutrient deficiencies, you are taking an important step toward long-term maintenance of optimal health.
Learn More About Vitamins and Supplements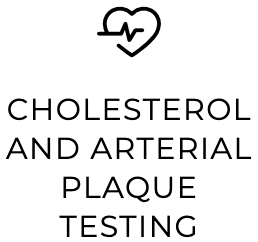 Although cholesterol has historically been used as the standard indicator for cardiovascular disease, there are many other emerging markers of inflammation and plaque buildup in your arteries. Nouveau Health offers advanced lipid profile testing that can be drawn at your local laboratory. This advanced lipid testing can accurately assess your risk for heart disease by measuring the size, density and number of your LDL and HDL particles along with important inflammatory markers.
Learn More About Cholesterol and Arteriole Plaque Testing
Family Practice Physician and Telemedicine
Nouveau Health proudly provides family practice care for patients via telemedicine. Our Physician, Judith F. Rubin, MD. is licensed to provide care for patients through telemedicine in California, Washington, and Florida. She has had her California Medical Licence since 1991.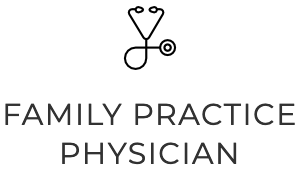 Our Family Practitioner, Judith F. Rubin, MD. is licensed to practice telemedicine in the States of California, Washington & Florida.
Her education includes:
Family Practice Resident: University of California, Davis, Martinez Program, Merrithew Memorial Hospital, Martinez, CA, 7/90-6/92.
Family Practice Resident: State University of New York, Brooklyn, NY, 4/89-6/90.
Internship: Obstetrics and Gynecology, Winthrop University Hospital, Mineola, NY, 7/87-6/88.
Fellowship, American Academy of Anti- Aging Medicine, 07-09. Over 150 hours of continuing medical education in Alternative complimentary medicine. Extensive Aesthetics training and experience on multiple lasers, multiple fillers, paralytic agents, Allergen certified trainer.
State University of New York, Health Science Center at Brooklyn, NY, M.D., 8/83-5/87.
Union College, Schenectady, NY, B.S., Cum Laude, 9/78-5/82.
Learn More About Judith F. Rubin, MD.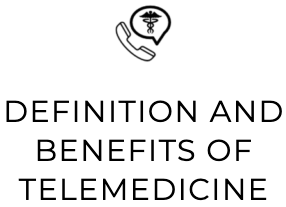 Formally defined, telemedicine is the use of medical information exchanged from one site to another via electronic communications to improve a patient's clinical health status. Telemedicine includes a growing variety of applications and services using two-way video, email, smart phones, wireless tools and other forms of telecommunications technology.
Starting out over 40 years ago with demonstrations of hospitals extending care to patients in remote areas, the use of telemedicine has spread rapidly and is now becoming integrated into the ongoing operations of hospitals, specialty departments, home health agencies, private physician offices as well as consumer's homes and workplaces.
Learn More About The Benefits of Telemedicine
---